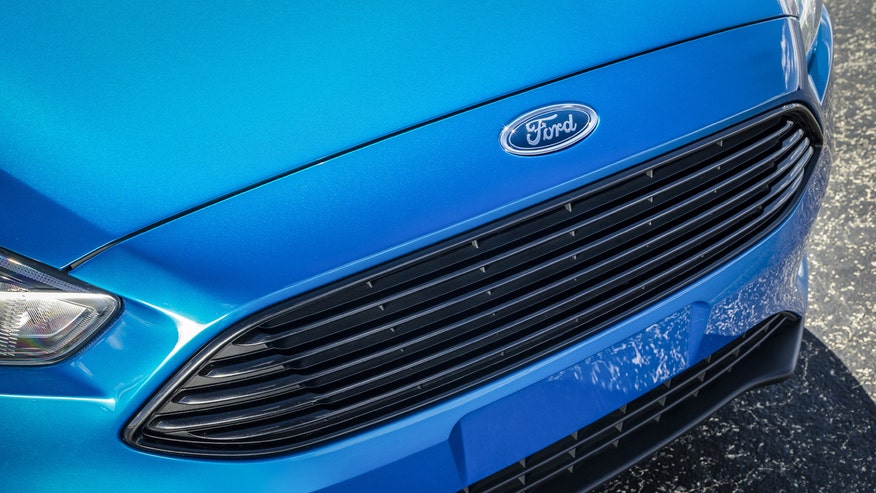 Ford Motor said on Monday it will incur a $600 million expense this year tied to its new four-year contract with the United Auto Workers union in the United States.
The expense is consistent with the company's previously stated expectations for 2015, according to a statement issued by Ford.
Most of the $600 million expense are tied to a ratification bonus for the company's nearly 53,000 UAW members. That bonus works out to $10,000 per worker, including $1,500 in 2016 profit sharing.
The UAW announced on Nov. 20 that its members at Ford had narrowly voted to ratify the new four-year contract.
(Reporting by Bernie Woodall)
The Ford Motor Company has introduced the all-new 2017 Ford F-Series Super Duty – the toughest, smartest, most capable Super Duty truck lineup ever. Using advanced materials to reduce weight, the 2017 F-Series Super Duty pickup truck and chassis cab feature all-new, segment-exclusive smart technology to help increase customer productivity, comfort and convenience.
Available in three models: F-250, F-350, and F-450; the F-Series Super Duty will be available in five trim levels – XL, XLT, Lariat, King Ranch and Platinum. The backbone of the truck is an all-new, fully boxed frame comprised of more than 95 percent high-strength steel that offers up to 24 times stiffer than the previous frame – enabling the most towing and hauling capability ever delivered by Super Duty. The new truck line features heavier-duty four-wheel-drive components, driveline, axles and towing hardware.
For the first time, the Super Duty body uses high-strength, military-grade, aluminum alloy, which is more dent- and ding-resistant than the outgoing steel body and not subject to red rust corrosion. Together, high-strength steel and high-strength aluminum alloy help reduce weight by up to 350 pounds while Ford is reinvesting additional weight savings where it counts, to give customers more towing and hauling capability than ever before.
Power for the new Ford Super Duty pickup truck is generated a trio of robust power plants: a 6.2L V8, 6.8L V10, and a 6.7L Power Stroke Turbo Diesel V8. The 6.2L V8 is E85-capable. Both the 6.2L and 6.8L V8 engines are available with a CNG/propane gaseous fuel prep kit.
Torque is communicated to the ground through a Torqshift six-speed automatic transmission. F-250 Super Duty models are equipped with an all new Torqshift-G six-speed automatic transmission designed for use with the 6.2L V8 gasoline engine in the F-250. This drivetrain allows for improved capability combined with better fuel economy and torque.
As many as seven cameras help customers see more angles and monitor conditions surrounding the truck, and provide better trailering than ever before. A center high-mounted stop lamp camera provides visibility into the cargo box, especially for easier hook-up of gooseneck/fifth-wheel trailers. A 360-degree camera system uses four digital, high-definition cameras to give the driver a bird's-eye view surrounding Super Duty. Trailer reverse guidance provides visual cues and tips to help ease backing up a trailer. A first-ever, factory-available trailer camera can be attached to a trailer to improve visibility backing up.
Advanced light-emitting diode technology sheds light all around the new Super Duty, including: new LED sideview mirror spotlights enable illumination surrounding the truck to light up a work site or camp site; class-exclusive quad-beam LED headlamps and taillamps; and new LED cargo box lighting.
Inside the passenger cabin of all three cabs – Regular Cab, SuperCab and Crew Cab – are longer and feature a new interior design. This includes a dual compartment glove box, overhead console-mounted auxiliary switches to operate aftermarket equipment, and completely flat SuperCab and Crew Cab second-row floors that make loading large items in the cab easy. Vital controls are close at hand, with the integrated trailer brake controller switch located even closer to the driver.
Customer accessibility and ease of use extend outside the truck as well, with the cargo box offering customers these class-exclusive features: BoxLink: Ford-patented combination of metal brackets and custom cleats that can be used to secure a variety of accessories in the cargo box, and Remote tailgate lock and release: tailgate can be locked/unlocked and opened with the key fob, eliminating manual locking and increasing convenience and security. The tailgate is damped – dropping gently down, hands-free, to a flat position when opened.
Dimensions & specifications
Wheelbases: 141.6; 148.0; 159.8; 164.2; and 176.0
All vehicle measurements are in inches.
Engine: 6.2L V8, 6.8L V10, 6.7L V8 turbodiesel
Transmission: six-speed automatic
Read or Share this story: http://post.cr/1jtprrb
The Kelowna man is facing numerous charges.
The police officer did not receive any injuries, but the detachment is asking for the help of the public in locating the vehicle.
The vehicle was seized and the investigation is ongoing.
A police cruiser has been damaged after an incident in Kelowna.
The Nissan was parked in a stall in the 1600 block of Dilworth Drive.
Police are searching for the driver of a black Nissan who rammed an RCMP cruiser this morning. An officer parked behind it and attempted to get the driver's attention.
The witness said the officer then broke the man's window, in an attempt to pull him out, before the the auto was started and backed into the police vehicle multiple times.
The only vehicles Nissan has manufactured in recent years with an X in the name are the X-Trail and Xterra, both SUVs, yet police described the suspect vehicle as a sports auto.
The driver side window and back window is smashed out and the rear end of the vehicle has heavy damage.
Kelowna RCMP received several tips that the vehicle was last seen in the Rutland area of Kelowna.
The Police officer was not injured.
Anyone with information is asked to the call the RCMP immediately. Remain anonymous by calling Crime Stoppers at 1-800-222-8477, leaving a tip online at www.crimestoppers.netor by texting your tip to CRIMES (274637) ktown.
(Copyright © 2015. All Rights Reserved.)
[1]
[2]
[3]
[4]
[5]
[6]
[7]
[8]
[9]
[10]
[..]
»
Search